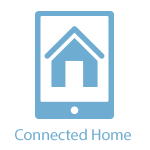 Your Massachusetts household's comfort is only as good as the controls you use to adjust it, and when we say 'control' we're talking about thermostats! The thing is, there are a lot of options – from the simplicity behind a programmable thermostat to the innovation of a Wi-Fi-enabled thermostat and the hands-free control offered by learning thermostats, the only way to control your home comfort system is whichever method is right for you!
Let's take a look at how each of these thermostats differ so you can make the best choice:
Programmable Thermostats
Remember that popular saying, "Set it and forget it!"? It applies to programmable thermostats too! These thermostats allow homeowners to set a variety of schedules for their hectic day-to-day lives, improving their energy usage and preventing the home from being cooled or heated when no one's around.
Wi-Fi Thermostats
These innovative thermostats give homeowners control of their heating and cooling systems either from a central control in their houses or from their own smartphones! Many also utilize an optional GPS feature using a smartphone's location, adjusting the temperature inside the home when someone leaves or returns to the area.
Learning Thermostats
Imagine never having to adjust the temperature in your home again! It's possible with learning thermostats. After a week or two of regular adjustments, these thermostats learn the homeowner's preferences at different times throughout the day, and adjust accordingly without being prompted to do so. Many of these thermostats also offer additional features, such as energy-saving modes, and energy usage reports.
If you're still unsure how to best control your home heating system, we're always here to help! Contact us online today to learn more about your control options and how they can help save you money, conserve energy, and preserve your comfort.