Posted on April 13, 2021
There's nothing like a cool home on a hot and humid summer day – it's what every Massachusetts homeowner expects from their air conditioning systems! However, if you've fallen behind on your AC equipment's preventative maintenance, you might be disappointed when your AC doesn't turn on or doesn't perform as well as it used to.
Read full post
---

Posted on March 15, 2021
Some homeowners may believe that bigger is better when it comes to their air conditioning systems. Others might believe that a smaller system will use less energy and save them more on utility bills. However, we're here to tell you that the perfectly sized air conditioning system is the one that fits your Massachusetts home!
Read full post
---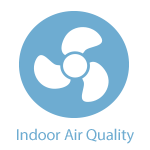 Posted on March 11, 2021
Whether you're a fan of springtime or not, there's one thing Massachusetts homeowners can agree on: allergies are not welcome in any season! Luckily, your reliable home comfort provider North Shore Fuel can help keep them at bay with our comprehensive indoor air quality solutions.
Read full post
---